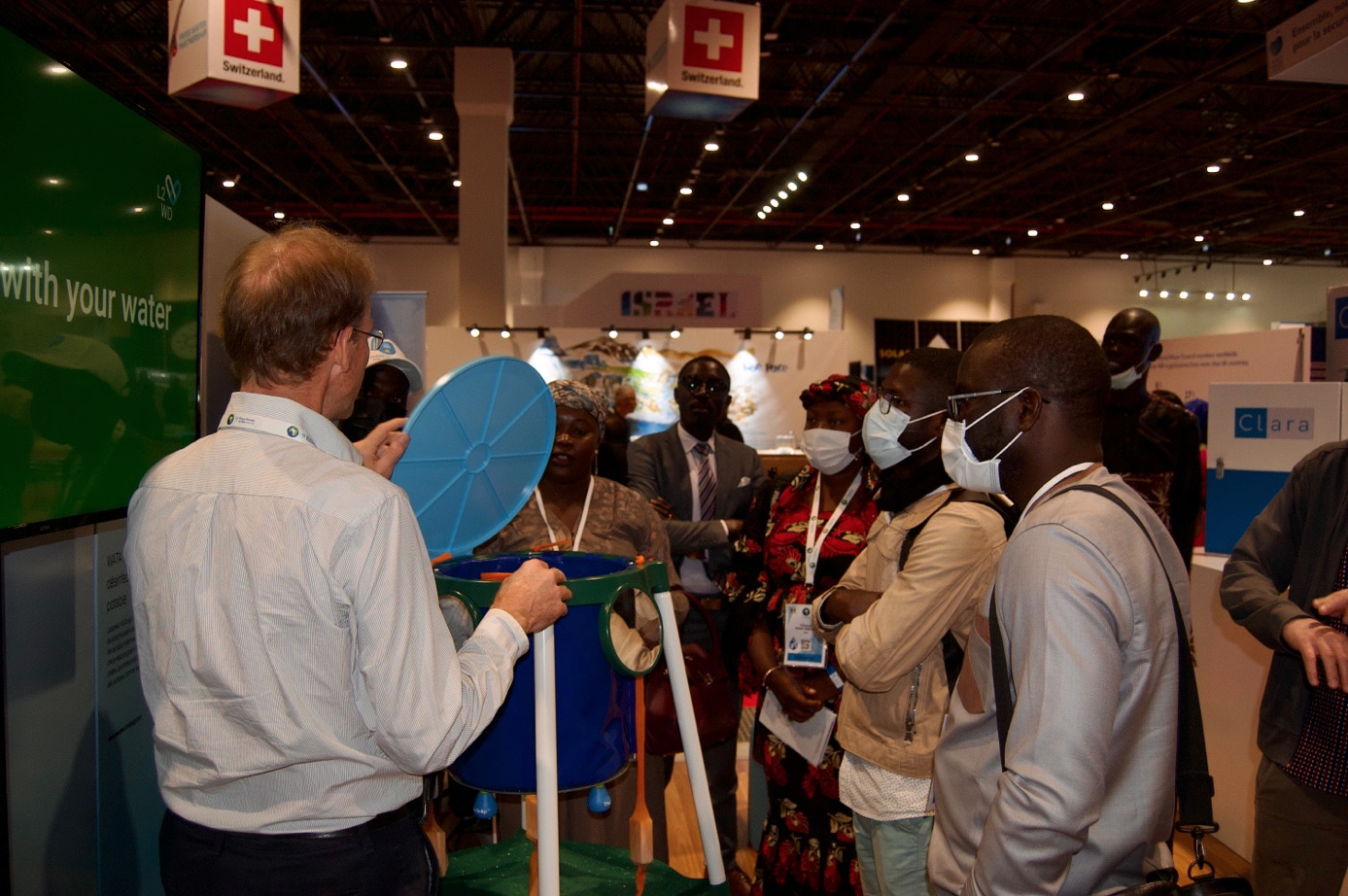 21 March 2022
Welcome to the 9th World Water Forum in Dakar !
We have the privilege of participating in the 9th edition of the World Water Forum in Diamniadio, in the Dakar region, in Senegal.
The forum has been taking place since Monday March 21 and will end on Sunday March 27. A very rich and busy week during which the world's biggest players in the field of WASH, as well as governments and NGOs can discuss and reflect on concrete solutions and support projects around the world that have a real economic, social and environmental impact on people's lives.
1 out of 4 Africans doesn't have access to water !
This terrible observation as well as the Sustainable Development Goals (SDGs) set by the UN to be achieved by 2030, prompt us to reflect and implement solutions quickly.
It is in this approach that Links to Water Development presents a preview of its brand new solution, The Drop® Handwashing Station, at the World Water Forum in Dakar on the Swiss Pavilion, in collaboration with Swiss Water Partnership.
This is an opportunity for our company to provide concrete solutions to combat the problems linked to SDG n°6 and the lack of hand hygiene.
We were also able to co-present the results of a survey conducted by LATEU (Le Laboratoire de Traitement des Eaux Usées) in Senegal at the request of ADED on the eco-sanitary tap The Drop®.